Day 8 – Thwaite Farm to Burneside
The next day was some mixture of mist and drizzle. Most of the view was gone. Breakfast was really good – thank you Dorothy – and Billy came to see us down to the footpath. After that, the day got a bit, well, boring. We were tired too, after a week of back to back walking, but it just felt like a day which was taking us from the Dales to the Lakes.
Dull
Dull
Dull
M6
Dull
There were a only few points of note. Interesting to see more viaducts, here made of brick rather than stone.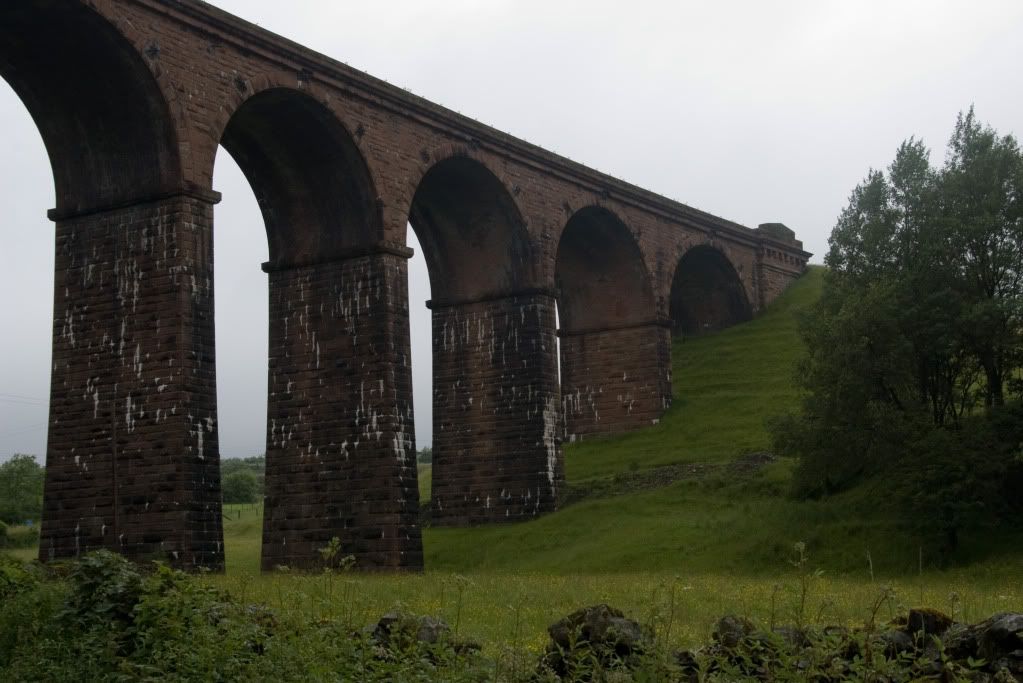 We stopped for a break by the railway, for lunch by the rather uninteresting river Mint, and again for a break for Marisca later in the afternoon.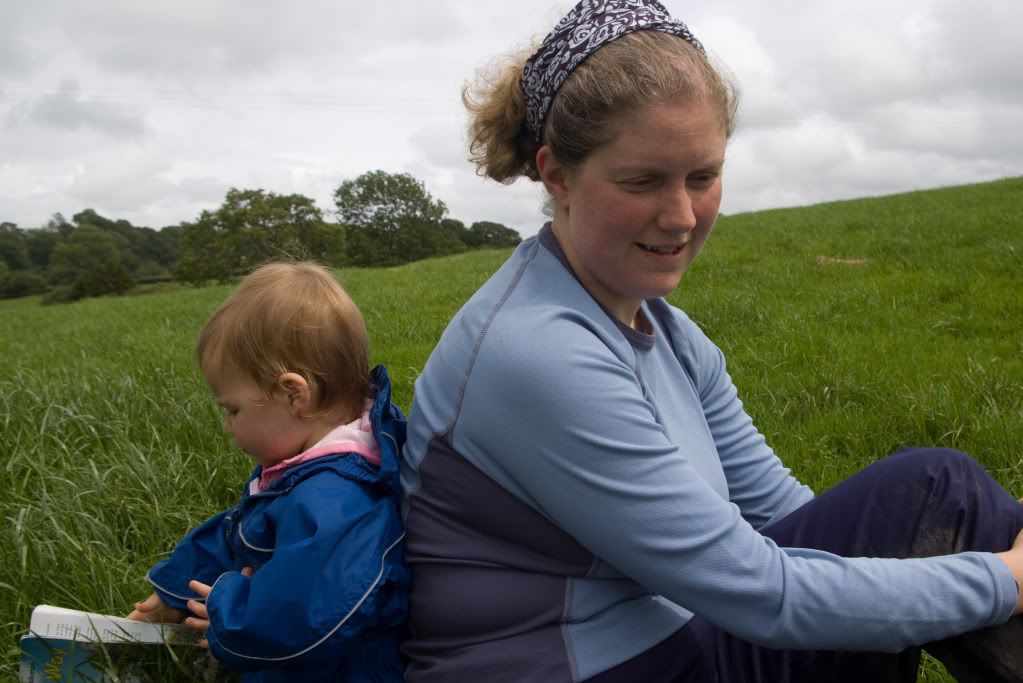 The footpath does get a bit difficult to follow around Black Moss tarn, where we saw swans nesting. That was quite nice: we're familiar with swans from our time in Bedford, but haven't noticed them in a nest before.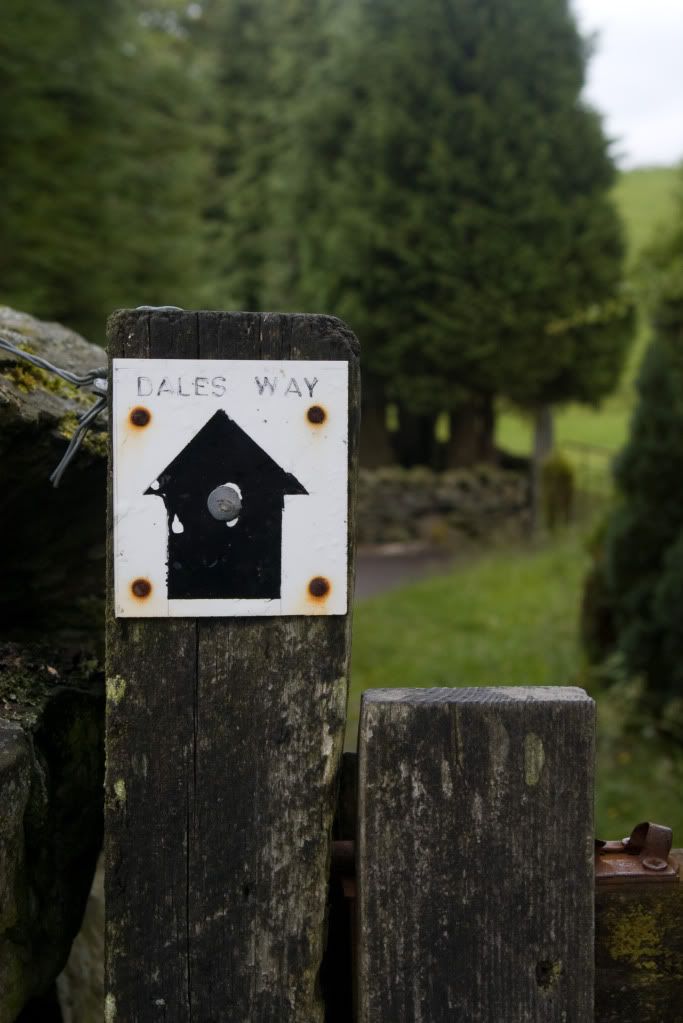 That really is it. There's more to say about where we stayed in Burneside. Apparently there aren't many B&Bs there, and so Tony & Caroline started taking Dales Way walkers in. We spent most of the evening chatting with Tony, having been given tea with lovely tea bread, and having had fish and chips for tea. They have a little log book of people that have stayed, and we were delighted to see an entry a couple of weeks back from a Dave D from Colorado. We met Dave on the coast to coast in 2008 and enjoyed a couple of days walking with him back then, and it was great to see our paths cross again. Another innovation here is the tuck wardrobe. They have a number of walking treats for sale at a very reasonable price in the wardrobe in the guest room. Great to be able to stock up! Five out of five for the accommodation, and a good end to a dull day.
Next >> Day Nine