Closing thoughts
On our account of the coast to coast I called this section the 'post walk pint'. Maybe, given our revised circumstances, we should consider this discussion to be held in a tea room. Doilies and everything.
So, what did we think? We really enjoyed ourselves, and we had a great family holiday. But that enjoyment is and will always be caveated: it's just not the coast to coast. If the Coast to Coast is the love of your life, the Dales Way is a girlfriend or boyfriend with whom you had some great times and good memories, you've parted perfectly amicably, but there just wasn't quite enough passion there.
One of the things we missed was all of our walking companions. We only met one other couple walking at the same time as us, and saw only a couple of other suspected dales wayers on route. Talking with James' dad was great to share our experiences of the walk, but we really missed being able to do that every day.
Sherpa were fine for carrying our bags – nothing at all to complain about, although they did seem somehow impersonal compared to Packhorse who did the same for us last time.
We could have compressed the walk into fewer days: we definitely had the energy ourselves, but the 10 miles felt about right, in order to give Marisca enough time to stretch her own legs out of the backpack. Our timing was also affected by the decision to stay in pubs, and the late starts that this entailed. I don't think we have much option at the moment while Risky's bedtime is still reasonably early and reasonably regimented. We have to be somewhere that we can be close at hand and yet in a different room than her in the evening, which can include getting ourselves fed. We still prefer B&Bs for their hospitality though.
Marisca also proved herself, not for the first time, to be an easygoing soul. A small pop up bed in a different room every night and she slept very well. Indistinct mealtimes, and indistinct meals at times, and being constrained in the backpack for hours and hours each day. I'm not sure I'd cope with all that, let alone expecting a one year old to. But she seemed genuinely to enjoy it, she now has photographic evidence that she walked the Dales Way, and she's got what I'm sure will be a lifelong love of sheep.
So, to recap, in no particular order:
Best days. Day 1, over Ilkley Moor in the sunshine. Day 6, over Blea Moor and down Dentdale. Day 9, sunshine and showers over the foothills to Windermere.
Best rivers. Wharfe, Dee, Kent Best accommodation. The Red Lion at Burnsall, Tony and Caroline's at Burneside, The Stone Close tea shop at Dent.
Best food. Pork belly, mixed grill, and surprisingly good Peter's pasties
Best birds. Indian runner ducks, the birds nesting in the banks of the Wharfe, the swans nesting at Black Moss tarn.
Best new Marisca things. "Ooooooh!" in response to anything interesting. Learning to blow on (or rather, near) hot food. Being out and about in her boots, now well scuffed.
If you check back later, you may see the results of my amalgamation of 400 photos of stiles and gates. For now though, you can have this smaller scale representation of the walk to wet your whistle.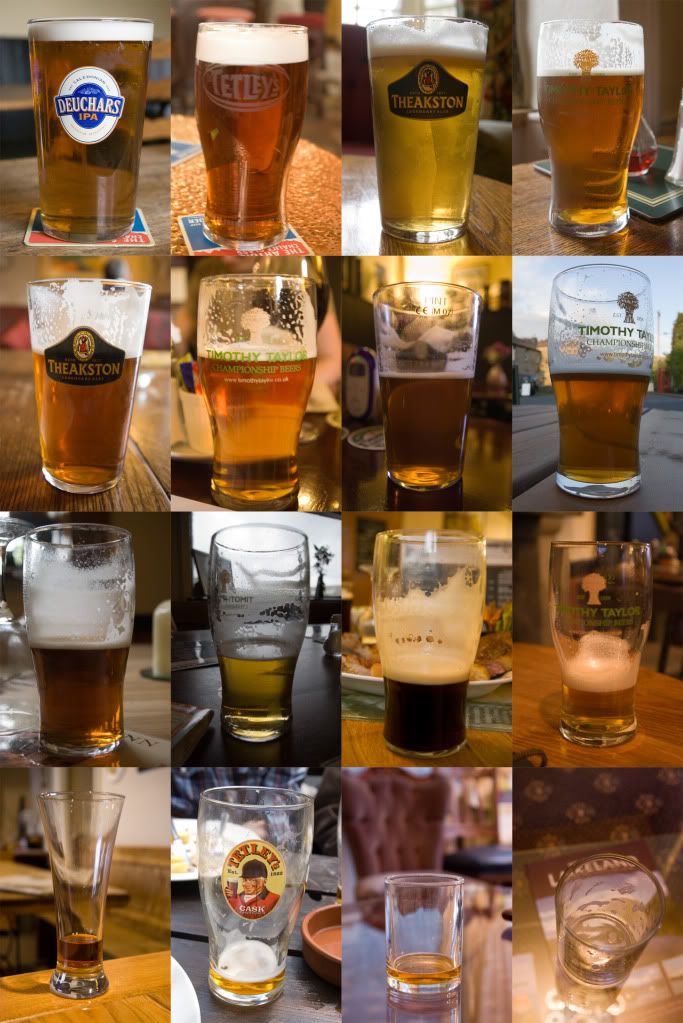 Thank you for reading.
Next >> Home